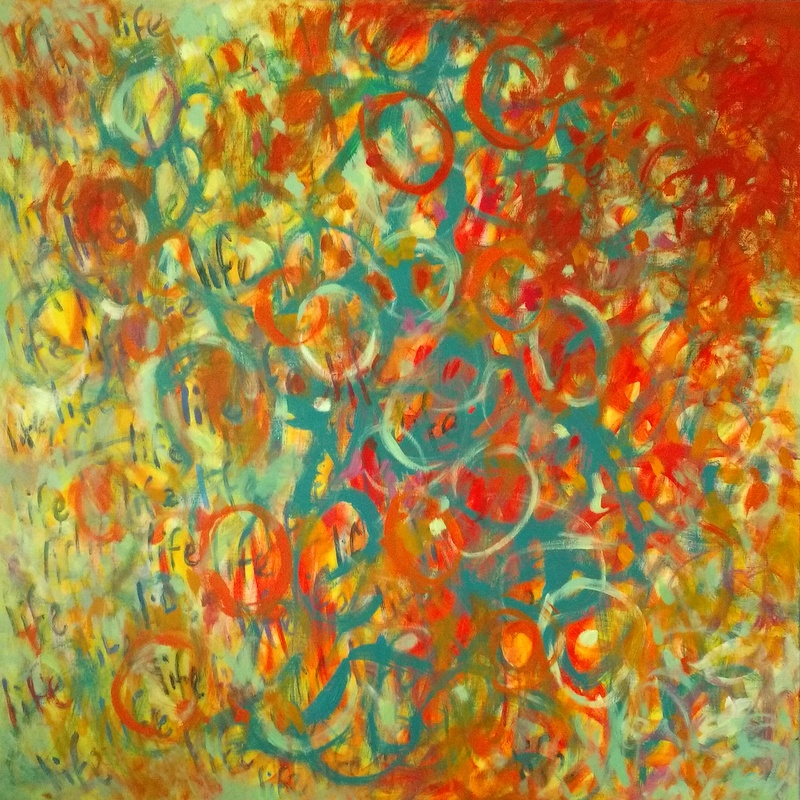 The title comes from a poem about the creative process in words and paint: "Why I am not a painter" by Frank O'Hara.

This poem has been on the wall in my studio for many years. It reminds me of the abstract expressionist painters in New York and my own time there in my 20s. See the poem at www.poemhunter.com

As a poet and art critic in New York City in the 1950s and 60s, Frank O'Hara knew the leading abstract expressionist painters and there is comradery between the poet and the painter in the poem.

The poem captures the importance of time and evolution in the creative process. Texts and images inspired by one word start a journey which can lead to unexpected conclusions. Here "life" literally becomes part of the texture and structure of the painting.